Currently the only treatment for both celiac disease and non-celiac wheat sensitivity is lifelong adherence to a strict gluten-free diet, which means the elimination of wheat, rye and barley.
Treatment
Lifelong Adherence to a Gluten-Free Diet
Celiac disease is a chronic autoimmune disease, which means that you cannot "grow out" of it. The treatment for both celiac disease and non-celiac wheat sensitivity is lifelong adherence to a strict gluten-free diet. A gluten-free diet heals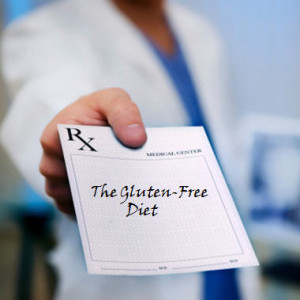 the villous atrophy in the small intestine, causing symptoms to resolve. Following a gluten-free diet also helps prevent future complications, including malignancies.
Learn about the Gluten-Free Diet
Watch the Gluten-Free Diet Video
Vitamins and Dietary Supplements
Commonly, people with celiac disease are deficient in fiber, iron, calcium, magnesium, zinc, folate, niacin, riboflavin, vitamin B12, and vitamin D, as well as in calories and protein. Deficiencies in copper and vitamin B6 are also possible, but less common. After treatment with a strict gluten-free diet, most patients' small intestines recover and are able to properly absorb nutrients again. Other than a daily, gluten-free multivitamin, no additional supplementation is recommended. The multivitamin should not exceed 100% of the daily value (DV) for vitamins and minerals
Bone Density Test
Your physician may order a bone density test at time of diagnosis to test for osteopenia/osteoporosis (thin bones) and prescribe dietary supplements to correct this.
Learn about Vitamins and Supplements
Medication
Medication is not normally required except in some cases of dermatitis herpetiformis, in which medication such as dapsone or sulfapyridine is administered for a short period of time to control the rash. In most individuals, following a strict gluten-free diet greatly reduces symptoms of dermatitis herpetiformis.
Learn about Dermatitis Herpetiformis
The true chances of getting a medication that contains gluten is extremely small, but as a protector of your health, you should eliminate all risks by evaluating the ingredients in your medications.
Learn about Gluten in Medication
---
Follow Up
After diagnosis, you should meet with a dietitian/nutritionist experienced with a gluten-free diet. This is a critical and important step in understanding how to eat nutritious and safe foods for your body. You may also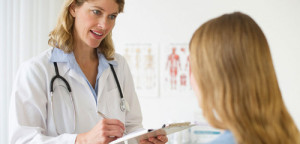 wish to meet with a mental health professional to help you address the psychosocial aspects of going gluten-free and coping with a chronic disease.
You should see your physician three to six months after diagnosis to identify nutritional deficiencies, address symptoms you may still be experiencing, and confirm your adherence to a strict gluten-free diet. Your physician will determine the timing of your follow-up appointments. Once it is confirmed that you are doing well, an annual physical examination with follow-up blood testing is recommended.  Antibody levels generally return to normal after 12 months on a gluten-free diet, although this can vary.
Do I Need a Repeat Endoscopy?
Some physicians recommend a repeat endoscopy and biopsy after 3-5 years on a gluten-free diet. Others feel that annual blood testing is sufficient if you are not experiencing any issues. Serum tTg-IgA antibodies are a good indicator of long-term dietary compliance, but not of short-term compliance.
Patients who are not doing well on a gluten-free diet may have additional biopsies to rule out refractory celiac disease. Refractory celiac disease, also known as refractory sprue, affects up to 5% of patients. For these patients, the damaged villi in the small intestine do not heal from a gluten-free diet, and all other potential causes for this damage have been ruled out. These patients are usually treated with steroids and immunosuppressants. Read more about common co-occuring conditions in people with celiac disease who don't feel completely better on a gluten-free diet.
---
Finding the Right Doctor, Dietitian or Mental Health Professional
Celiac Disease Foundation can help you find the right doctor to discuss symptoms, diagnose, and treat celiac disease. Our nationwide Healthcare Practitioner Directory lists primary care physicians and specialists,and dietitians and mental health professionals, experienced in celiac disease and non-celiac wheat sensitivity.
Find a Healthcare Practitioner
---