Spring Recipes
Spring is here, and the air is sweet with the smell of fresh local produce. Free yourself from the restraints of winter and get a head start by freshening up your diet with these healthy gluten-free recipes for Easter and Passover. 
---
Savory Buckwheat Crepes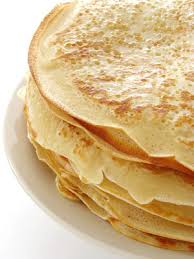 Serves: 4
Approximate nutrition per serving:
385 calories, 34g carbs, 23g fat, 13g protein, 623mg sodium, 7g sugar
Ingredients:
⅔ cup gluten-free buckwheat flour
½ tsp salt
1 ¾ cup whole milk
3 large eggs
5 tbsp melted butter, plus more for pan
¼ cup parsley – finely minced (optional)
Directions:
Whisk dry ingredients together in small bowl. In blender jar combine eggs, milk, and melted butter (and parsley if using). Add dry ingredients and blend well. If you let the batter sit in refrigerator before using, you will need to add ¼ cup additional water to lighten the batter. Heat 8″ crepe or non-stick pan to medium heat. Melt 1 tbsp butter (or oil) to coat the bottom of the pan, add ¼ cup batter, swirl to cover bottom of pan (don't worry about air holes that develop as crepe is cooking); cook until edges start to turn brown and crisp, about two minutes. Gently flip and cook on second side only about 30 seconds until sheen is gone from the crepe. Stack with clean tea towels or wax paper between as they come out of the pan. Repeat, adding more butter for each crepe.
Buckwheat Crepes with Asparagus and Mornay Sauce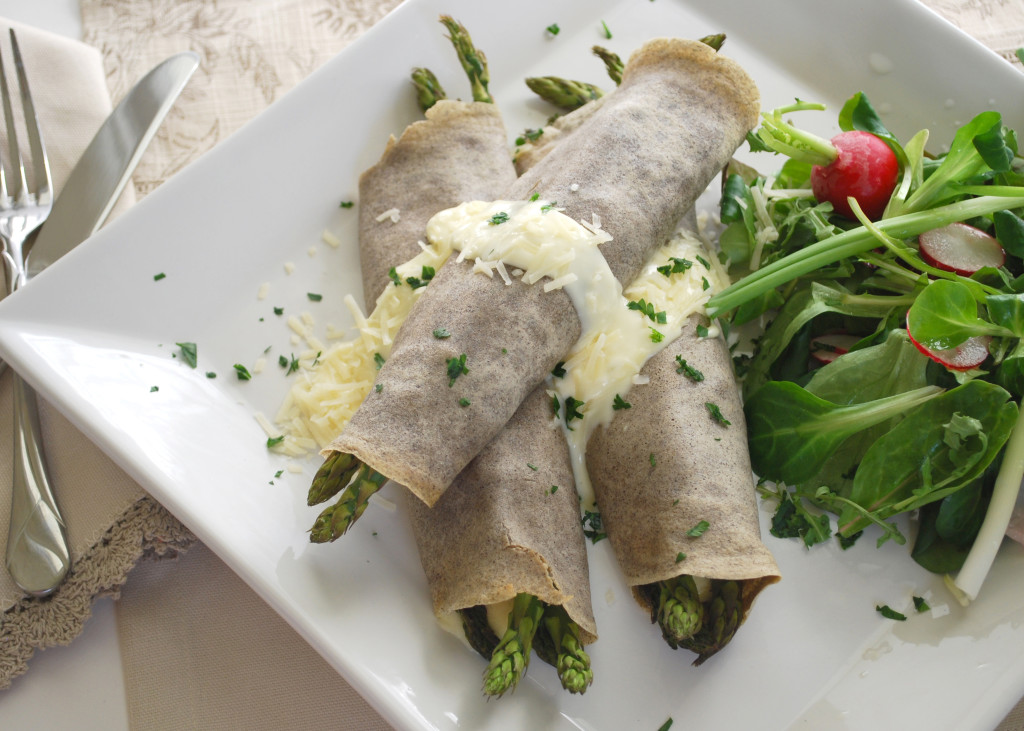 Serves: 5
Approximate nutrition per serving:
460 calories, 41g carbs, 26g fat, 21g protein, 587mg sodium, 12g sugar
Ingredients:
Ten prepared Buckwheat Crepes (see recipe above)
2 bunches asparagus, steamed or grilled to just done
Mornay Sauce
2 tbsp butter
1 cup milk
1 tbsp shallots, finely minced (optional)
1 egg yolk
2 tbsp cream
2 tbsp grated Parmesan cheese
2 tbsp grated Gruyere cheese
salt and cayenne to taste
Directions:
Follow directions to make Savory Buckwheat Crepes (above). Melt butter in medium saucepan. Add flour (and shallots if using) and whisk to combine; cook on low about 3 or 4 minutes. Slowly add the milk, whisking constantly to avoid lumps. Cook until smooth and thickened. Combine the yolk and cream and stir a little of the sauce into the yolk cream mixture, then stir that back into the saucepan. Cook until heated through, add the cheeses and stir until sauce is smooth and cheese is melted completely. Season to taste with salt and a little cayenne. Makes about 1 ¼ cups sauce or enough for 2 tbsp sauce per crepe if using all 10 crepes. You can double the recipe for sauce and have ¼ cup sauce per crepe if you like a lot of sauce. TO ASSEMBLE: Lay out one crepe, place a few asparagus spears in the middle, drizzle with about 2 to 3 tbsp sauce, roll and place in greased baking dish. Continue until all crepes are filled. Preheat oven to 300°F. Cover crepes lightly with foil and bake about 25 to 30 minutes, until crepes and filling are hot. Serve immediately. © Pamela's Products, Inc.
---
Spinach Soufflé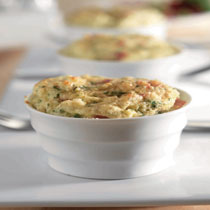 Serves: 8
Approximate nutrition per serving:
131 calories, 10g carbs, 6g fat, 10g protein, 135mg sodium, 3g sugar
Ingredients:
2 tbsp grated Parmesan cheese
1 ½ cups fat-free milk
1/3 cups Cream of Rice hot cereal, uncooked
1 package (10 oz.) frozen chopped spinach, thawed, well-drained
½ cup shredded Swiss cheese
4 eggs
Directions:
Preheat oven to 350˚F. Lightly grease 2-qt soufflé dish. Add Parmesan cheese; gently shake dish until side and bottom of dish are evenly coated with the cheese. Set aside. Bring milk just to boil in large saucepan on medium heat. Gradually add cereal, stirring constantly with wire whisk after each addition until well blended. Cook 1 minute, stirring constantly. Remove from heat, cover and let stand 4 minutes. Stir in spinach and Swiss cheese.
Beat eggs in medium bowl with electric mixer on high speed for 5 minutes, or until foamy. Add spinach mixture; stir gently until well blended. Pour into prepared soufflé dish.
Bake 30 to 40 minutes or until puffed and golden brown. Serve immediately.
Substitute: Substitute 1 cup cholesterol-free egg product for 4 fresh eggs.
---
Springtime Carrot Cake

Serves: 12
Approximate nutrition per serving:
372 calories, 54g carbs, 16g fat, 4g protein, 240mg sodium, 34g sugar
Ingredients: 
Cake:
1 box (15 oz) Hodgson Mill Gluten Free Yellow Cake Mix
2/3 cup water
1/2 cup butter, softened
1/2 tsp cinnamon
1/4 tsp nutmeg
2 tsp vanilla
3 eggs
1 cup carrots, finely shredded
1/4 cup pecans, or walnuts chopped
Frosting:
  4 oz (half of 8 oz. package) cream cheese, softened
 2 tbsp butter
 ½ tsp vanilla
 2 cups powdered sugar
 1 to 3 tsp milk
 ¼ cup coconut (optional)
Directions:
Heat oven to 350º F. Grease bottom only of 8- or 9-inch square pan. In a bowl, beat cake mix, water, ½ cup butter, cinnamon, nutmeg, 2 tsp vanilla, and eggs on low speed 30 seconds. Beat on medium speed 2 minutes, scraping bowl occasionally. With spoon, stir in carrots and pecans. Spread in pan. Bake 36 to 41 minutes for 8-inch pan or 33 to 38 minutes for 9-inch pan, or until toothpick comes out clean. Cool completely, approximately 1 hour. In a bowl, beat cream cheese, 2 tbsp butter, ½ tsp vanilla, and 1 tsp milk until smooth. Gradually beat in powdered sugar, one cup at a time, until smooth and spreadable. If frosting is too thick, beat in more milk, a few drops at a time. Stir in coconut if desired. Spread frosting over cake.
---
Passover Recipe
Matzo Ball Soup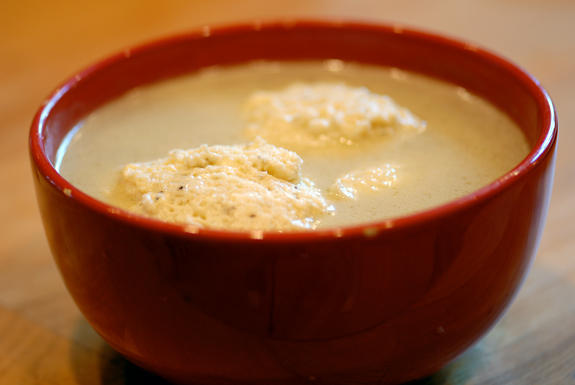 Serves: 6
Approximate nutrition per serving:
230 calories, 26g carbs, 7g fat, 14g protein, 712mg sodium, 3g sugar
Ingredients:
Directions:
In a medium bowl, beat eggs, 1 tsp salt, and pepper for 2 minutes. Stir in the almond flour, then refrigerate the mixture 2-4 hours. Remove from refrigerator. Heat a large pot of water (with remaining teaspoon salt) and bring to a boil. Roll the batter into 1-inch balls then drop into the pot of boiling water. Reduce heat, cover and simmer for 20 minutes. Heat 6 cups of chicken stock in a separate pot. When the matzo balls are finished, remove from simmering water with a slotted spoon and add to chicken stock. Ladle stock, plus 2-3 matzo balls into individual bowls and serve
---
Grilled Salmon With Pineapple Salsa
Serves: 10
Approximate nutrition per serving:
348 calories, 13g carbs, 17g fat, 34g protein, 1418mg sodium, 11g sugar
Ingredients:
10 5oz salmon fillets, skin off
2 tbsp lemon juice
3 tbsp olive oil
1 tbsp salt
1 cup Dole Pineapple, diced small
2 grapefruits, cut into segments
1 small red onion, diced small
2 tbsp grapefruit juice
¼ tsp salt
Directions: 
Place salmon on a baking sheet. Season with lemon juice, olive oil and salt. Bake in a preheated 350°F oven for about 10-15 minutes. While salmon is baking, combine remaining ingredients in a mixing bowl and stir well. To serve, top salmon with salsa.
---
Flourless Chocolate Cake
Serves: 8
Approximate nutrition per serving:
432 calories, 39g carbs, 35g fat, 9g protein, 122mg sodium, 28g sugar
Ingredients:
Directions:
Preheat the oven to 350˚F and grease a 10-inch cake pan or spring-form pan. Melt the chocolate and butter together in a double boiler and add eggs to the mixture one at a time while beating continuously. Add the sugar and salt and beat until thoroughly blended. Pour the mixture into the pan and bake for 40 minutes. Chill the cake for at least 8 hours prior to serving. This decadent dessert, featured by Rudi's Bakery, is a richer version of chocolate cake that can be enjoyed by those with a gluten-intolerance.