Join in this year's Cinco De Mayo celebration by throwing your own gluten-free fiesta! Break out the corn chips for some chunky mango guacamole, or turn up the heat with stuffed poblano peppers. Afterwards, keep the party going with fresh churros dunked in melted chocolate, paired with a Mango Serrano Chili Margarita.
---
Appetizer
Chunky Mango Guacamole
Serves: 7
Approximate nutrition per serving:
138 calories, 13g carbs, 10g fat, 2g protein, 339g sodium, 6g sugar
Ingredients:
3 medium ripe avocados, peeled and chopped
1 large mango, peeled and chopped
1 large tomato, chopped
1 small red onion, chopped
1/4 cup chopped fresh cilantro
3 tbsp lime juice
1 tsp salt
assorted fresh vegetables and corn tortilla chips
Directions:
In large bowl, combine first five ingredients; stir in lime juice and salt. Serve with vegetables and chips.
---
Entree
Stuffed Poblano Peppers                                      
Serves: 4
Approximate nutrition per serving: 
287 calories, 42g carbs, 7g fat, 12g protein, 840mg sodium, 7g sugar
Ingredients:
4 large Poblano peppers
1/2 cup uncooked brown rice
1 1/2 cups salsa
1 can (15 ounces) gluten-free black beans
1 1/2 cups frozen corn
1 tsp cumin
1 tsp chili powder
1/8 tsp cayenne pepper
salt and freshly ground pepper
1/2 cup 2% Mexican blend cheese, shredded
Directions:
Cook rice according to package instructions. Slice each Poblano pepper in half lengthwise; remove seeds and ribs. Place peppers in baking dish skin side up. Broil for 3-5 minutes; turn over; broil 3-5 minutes or until done. Drain and rinse black beans. In large microwave-safe bowl, combine beans,  salsa, corn, 1/4 cup cheese, cumin, chili powder and cayenne. Add salt and pepper to taste. Heat filling for about 2-3 minutes in microwave until warm, stirring after each 30 second increment. Stir in rice. Spoon filling into peppers. Top with remaining cheese; broil until cheese is melted, about 2 minutes longer. Serve immediately.
---
Dessert
Churros with Melted Chocolate
Serves: 10
Approximate nutrition per serving:
174 calories, 36g carbs, 4g fat, 2g protein, 236mg sodium, 12g sugar
Ingredients:
2 cups water
3 tbsp white sugar
1 tsp salt
2 tbsp vegetable oil
2 cups Authentic Foods Gluten-Free Classical Blend
2 quarts oil
1 cup sugar
2 teaspoons ground cinnamon
Directions:
In medium sized saucepan combine water, 3 tbsp sugar, salt and 2 tbsp vegetable oil. Stir well over medium heat until mixture just begins to boil. Remove from heat; stir in flour until ball forms.
Heat oil in deep fryer or large skillet to 375°F. Using pastry bag or plastic storage bag with hole cut in one corner, pipe strips of dough into hot oil. Fry until golden; drain on paper towels. Combine sugar and cinnamon in large plastic or brown paper bag. Drop churros into bag; seal tightly; gently shake until coated. Serve with hot chocolate or caramel sauce if desired.
---
Beverage
Mango Serrano Chili Margarita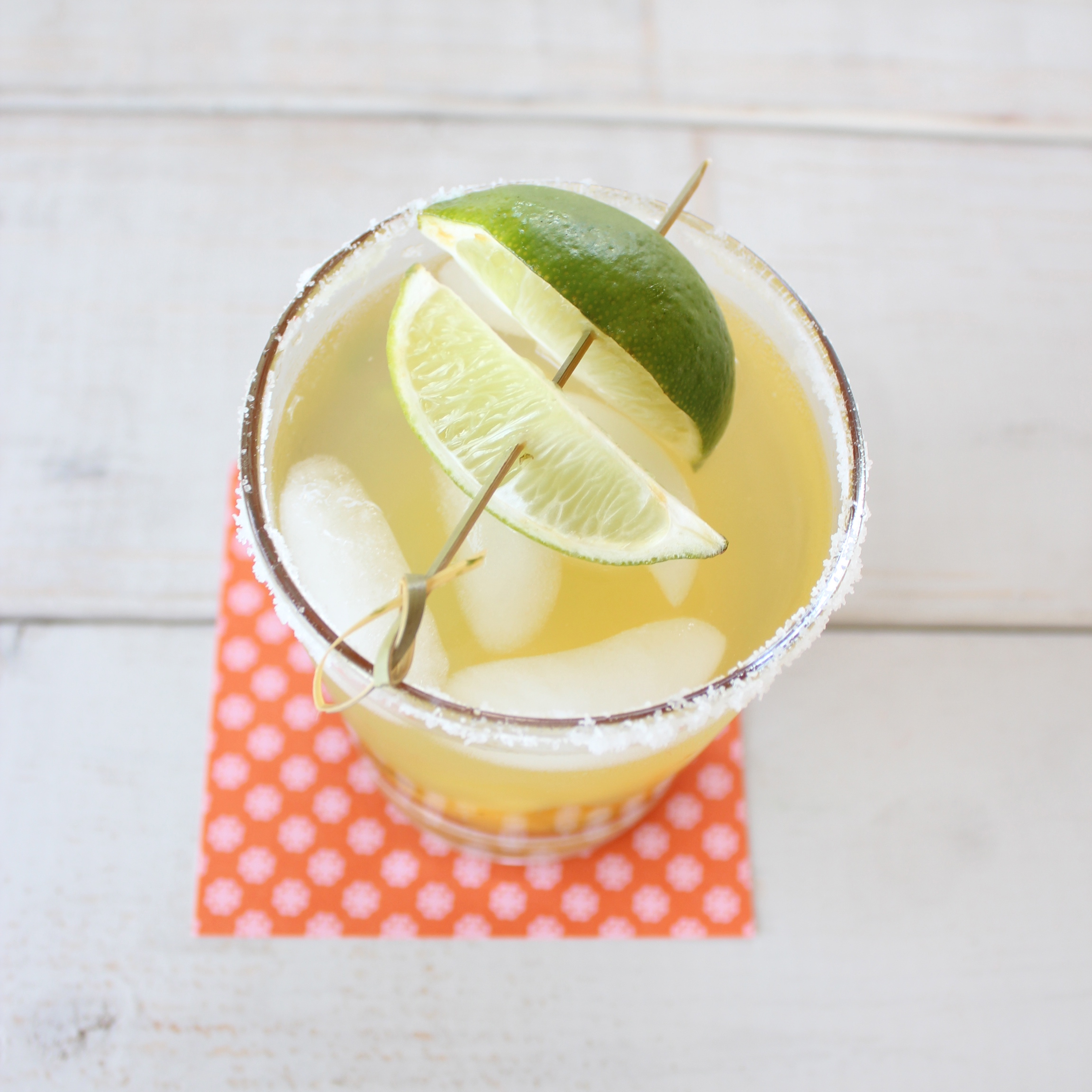 Serves: 1
Approximate nutrition per serving:
406 calories, 54g carbs, 0g fat, 1g protein, 580mg sodium, 51g sugar
Ingredients:
1/2 cup Dole mango chunks (diced)
1 Serrano chili (seeds removed and diced)
2 ounces silver tequila
1 ounce triple sec
1 ounce agave nectar
1/2 cup ice
Directions:
Combine mango and Serrano chili in shaker. Add tequila, triple sec, agave nectar and ice; shake well. Pour into salt rimmed glass and garnish with lime slice.