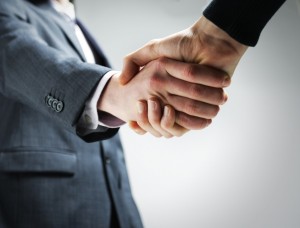 Your elected officials are in office to serve you and make your ideas heard. Voice your concerns and opinions to your legislative representatives in a meeting. These meetings are a great opportunity to exercise your democratic right, and to speak on behalf of Celiac Disease Foundation. To request a meeting, write your representative by emailing, mailing or faxing a letter to his/her office. Then, follow-up one week later with his/her office staff to confirm that they have received your request and to schedule a meeting. Be sure to follow up after the meeting with a thank you letter! Feel free to use our sample letters below as a template in drafting your letters. 
If you are scheduling a meeting, be sure to email Celiac Disease Foundation at info@celiac.org to let us know! Also, be sure to refer to our Advocacy Toolkit. There you will find helpful advice on making the most of your meeting with your legislator. After your meeting, please fill out this form to let us know how your meeting went.
To find out who your legislators are, click here to be redirected to our Legislative Action Center.
Sample Letters: