Celiac Disease Foundation thanks our sponsors for their generous contributions and commitment to educate, communicate and advocate for a greater awareness of celiac disease and gluten-related disorders. CDF serves as a trusted partner to the healthcare, food and hospitality industries. To inquire about sponsorship opportunities please contact Deborah Ceizler, Chief Development Officer at (818) 716-1513 ext. 103 or deborah.ceizler@celiac.org
---
Leadership Sponsor
Betty Crocker® Gluten Free Baking Mixes have helped bring delicious treats back into the lives of many gluten free consumers. With our Gluten Free Brownie Mix, Yellow Cake Mix, Devils' Food Cake Mix and Chocolate Chip Cookie Mix, baked desserts and snacks can now be part of a gluten-free diet. Visit www.bettycrocker.com/glutenfree

And with Bisquick® Gluten Free Mix, you can create everything from pancakes to appetizers and main dishes! www.bisquick.com/gluten-free

Chex cereals, made by General Mills, have been a family favorite for decades. Today, General Mills makes a total of seven delicious gluten free Chex cereals, including Rice, Corn, Honey Nut, Chocolate, Cinnamon, Apple Cinnamon and Vanilla. To learn more about Chex, visit www.chex.com/gluten-free
At Pillsbury we strive to inspire the Makers in all of us.  With our delicious line of Ready-to-Bake Gluten Free doughs, including Thin Crust Pizza Dough, Chocolate Chip Cookie Dough, and Pie and Pastry dough, it's easier than ever to make Gluten Free meals, treats, and appetizers that the whole family will love!  Find them in the refrigerated aisle and try out one of our recipes for yourself: http://www.pillsbury.com/Products/Gluten-Free.  Let the Making Begin!
---
Champion Sponsor
Dole Packaged Foods LLC, a subsidiary of Dole International Holdings, is a leader in sourcing, processing, distributing and marketing fruit products and healthy snacks throughout the world. Dole markets a full line of canned, jarred, cup, frozen and dried fruit products and is an innovator in new forms of packaging and processing fruit.
---
Major Sponsor
For snacks on the run or when planning your next get together, don't forget to invite the irresistible taste of gluten-free Blue Diamond® Nut Thins®. You'll love this natural cracker made from almonds and packed with good-for-you taste. Available in 8 differe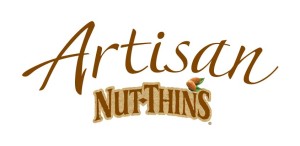 nt varieties.
New from Blue Diamond®! Artisan Nut Thins®, a premium gluten-free cracker made with almonds, brown rice, and seeds. We think you'll agree these artisan-baked crackers go well with anything, plus they have the added nutrition of beneficial seeds. Try all 3 flavors: Multi-seed, Sesame Seed, and Flax Seed.
And the best part? You can always feel good about purchasing Blue Diamond products because when you do, you support over 3,000 California almond growers that comprise Blue Diamond® Growers cooperative. All our almonds are grown with care, making our products the best-tasting snacks around!
For more information, please visit www.bluediamond.com or connect with us on Facebook, facebook.com/BlueDiamondAlmonds
---
Premier Sponsor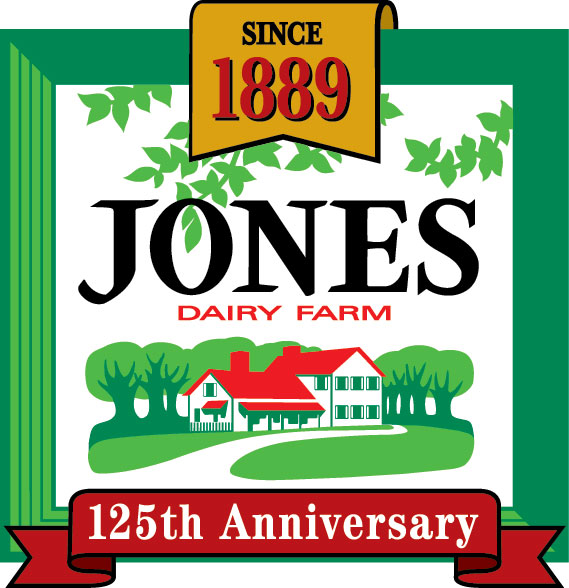 For nearly 125 years, Jones Dairy Farm has created simple wholesome products starting with their All Natural Sausage. So it's no surprise that nearly 50 retail products including their all natural pork and turkey sausage, dry aged naturally smoked bacon, ham, Canadian bacon and liver sausage are certified gluten free by the GFCO. Known as the "original" all natural breakfast sausage, Jones Sausage is made without MSG, nitrites and preservatives. For more information about the entire Jones Dairy Farm product line as well as to discover gluten-free recipes, order online or find a nearby store where Jones products are sold, visit our new website at www.jonesdairyfarm.com. And if your local retailer does not carry Jones products, please be sure to request them by name.
---

Frito-Lay has a long-standing commitment to health and wellness and has been a leader in the food industry in making nutritional improvements based on sound science. Whether through improved products or new product introductions, Frito-Lay offers consumers a wide variety of snacks that can fit into a healthier lifestyle, and continues to build on these efforts. In 2010, Frito-Lay embarked on a multi-year initiative to validate products as gluten free and then label qualified products on packaging. We developed a rigorous gluten protocol for testing our ingredients and finished products, with input from the Food Allergy Research and Resource Program (FARRP) and CDF. Frito-Lay is using an analytical test called the R-Biopharm RDASCREEN Gliaden/Gluten assay to test our ingredients and finished products to ensure they contain less than 20 parts per million (ppm) of gluten before making a "gluten free" claim. This is the level set forth by the FDA in its Proposed Rule for Gluten Free Labeling. Since many of our chips are made from simple ingredients like corn or potatoes, they have naturally always been made without gluten. So we are not removing gluten from our products, rather, we are testing that the products contain less than 20 ppm of gluten based on their recipe. To illustrate this on our packages, we have started adding a "gluten free" claim to our bags, where appropriate. The claim on packaging can appear in the form of a "GF" icon and/or a statement on the back of the bag, depending on the product and bag size. Our website will always be the most up-to-date resource to identify products qualified as "gluten free".
---
Cream of Rice is a creamy, hot and delicious breakfast cereal that has always been gluten free. A family favorite available at grocery stores nationwide, Cream of Rice provides three essential vitamins and minerals and is an excellent source of iron. When prepared with water, Cream of Rice is also low in sodium, and a naturally fat free and cholesterol free food. While Cream of Rice is often a recommended early food for infants and toddlers as it's easy to digest, it can also be used as a warm breakfast option, as a gluten free thickening agent for soups and stews, as a baking substitute for flour, or as a dinner side dish instead of potatoes and polenta. www.creamofwheat.com/products/cream-of-rice
---
Elite Sponsor

Looking for a nutritious snack that will satisfy your crunch cravings but won't derail your diet? Well, that elusive dream is now attainable. Crunchmaster specializes in deliciously healthy, gluten-free crackers with wonderful multi-grain flavors that truly satisfy. From their widely popular Multi-Seed & Multi-Grain Crackers to their new Cheezy & Grammy Crisps, Crunchmaster has options to please a multitude of palates, whether they're avoiding gluten or not. Those that are will be happy to know that all Crunchmaster products are certified gluten free. Enjoy them right out of the package or with your favorite gourmet spreads, dips and toppings. 100% whole grain, cholesterol free, low in sodium and saturated fat, and with 0 grams of trans fat. Happy, Healthy & Gluten Free! For more information, money saving coupons and great recipes, visit www.crunchmaster.com & facebook.com/crunchmaster
---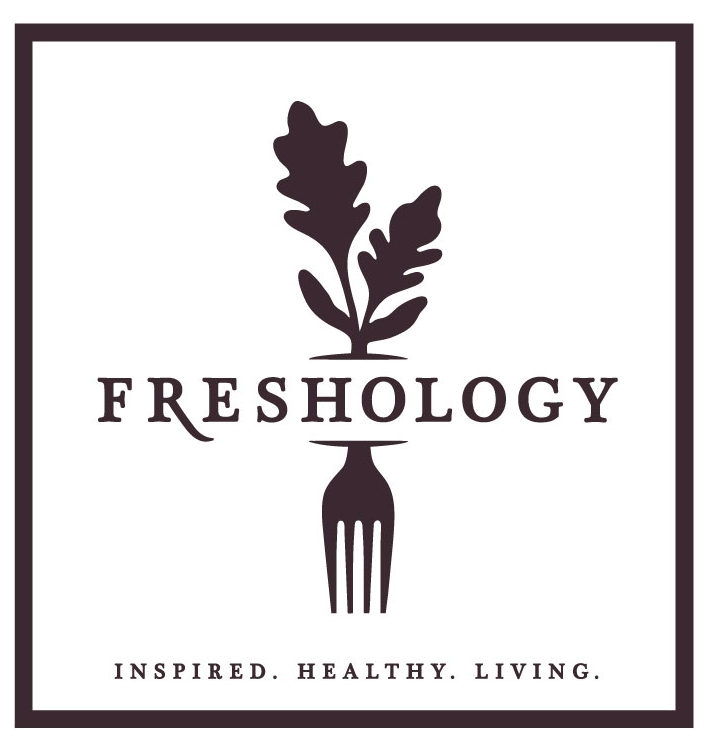 As the nation's premier home delivery meal service, Freshology provides health-conscious consumers throughout the U.S. with delicious, calorie controlled meals.  We got our start delivering to Southern California customers and have grown through client word-of-mouth and celebrity testimonials. Today, we serve over a million meals each year, while ensuring every person has a customizable nutrition program to address their needs. When crafting menus, we consider a meal's flavor and its overall nutritional profile to create a daily, balanced plan.
Our 28-day gluten-free menu is created using only premium ingredients: all-natural proteins that are free of added antibiotics and hormones, responsibly and sustainably caught seafood and top quality seasonal produce sourced from local farms. We are excited to build the nation's leading Gluten-Free meal service on the principles of convenience, great taste and gourmet quality.
---
Partner Sponsor
CeliacCare, a new application available on both the web and mobile devices, offers capabilities to you and your health care providers that makes it a vital partner in managing celiac disease. The CeliacCare
system helps you manage all aspects of celiac disease, including planning your health care office visits to make them more effective and efficient, tracking and sharing information with your doctors, dietitians, and other providers, and receiving up-to-date, personalized news about your condition, selected by your doctor and other healthcare providers.  CeliacCare also helps you enjoy eating, giving you delicious gluten-free recipes that satisfy all of your culinary preferences and requirements around particular diets (vegetarian, kosher, and others), allergies, and food sensitivities. Sign up to try CeliacCare at celiaccare.com
---
We realize how hard it is for people with special dietary needs, like celiac disease, to find good tasting meals. We also know it is especially hard for children to avoid traditional favorites, like pizza and macaroni & cheese.
Amy's has always been sensitive to the needs and concerns of our customers; that's why we have developed over 125 natural, organic, gluten free versions of our favorite dishes. Our Rice Mac & Cheese, Garden Vegetable Lasagna and Rice Crust Pizzas taste great and contain only the highest quality ingredients that will easily fit your lifestyle. We hope you enjoy our food, and we welcome you into the Amy's family! www.amys.com
---
Mary's Gone Crackers has been
baking delicious, organic, gluten free and vegan snacks since 2004. Our Chairman & Founder Mary, continues to create new recipes and developed all of our unique products which include our signature crunchy crackers, whole-grain pretzels, and our popular love Cookies®. All of our products are made using real, whole-food ingredients, offering you options that you'll feel good about eating and giving to your family and friends. We believe in Conscious Eating® – being aware of how food impacts our minds, bodies and the planet. Mary's Gone Crackers is certified gluten free, organic, and kosher. We're proud that our products are also non-GMO verified and vegan – no eggs, butter or animal-derived ingredients. Our revolutionary snacks are made in our own dedicated gluten-free and dairy-free facility in Northern California. Real nourishment. No sacrifice. Delicious food. Visit us at MarysGoneCrackers.com or LIKE us on Facebook to learn more about Mary's newest products: facebook.com/Mary'sGoneCrackers
---
French Meadow Bakery™ began with a purpose, to introduce the world to flavorful foods using only what's necessary from the planet's most natural and abundant sources. We are committed to making great tasting gluten-free products, including breads, rolls, tortillas, pizza crust, brownies, cookies and baked goods. Our Gluten-Free products are all certified by the Gluten-Free Certification Organization (GFCO.org). For more information visit www.frenchmeadow.com or www.facebook.com/frenchmeadowbakery
---
Bob's Red Mill stone grinds over 60 gluten free flours, cereals and baking mixes in a dedicated facility free from wheat and other
gluten containing grains and derivatives. High quality control standards are set in place in the gluten free facility and staff members are educated in good manufacturing practices. Ingredients are segregated and each line is thoroughly cleaned between production runs. The gluten free symbol informs the consumer that these products are not only produced in a dedicated facility, they are also batch tested for purity. In an effort to better serve allergen sensitive consumers, the gluten free facility is also dairy and casein free. For more information visit www.bobsredmill.com
---
Pamela's is committed to making delicious foods for gluten free dieters and more. A third generation baker, Pamela remains the powerhouse behind the brand, personally developing all her award winning recipes. Celebrating 25 years in the gluten-free market, her products reign supreme with some of the best-selling on the market, including baking mixes, cookies and snack bars. Pamela's passion has always been to make gluten free products that taste better than their conventional counterparts, all without any artificial flavors, colors or additives. Pamela believes that nobody should have to sacrifice delicious home-baked comforts like fluffy, light bread or decadent warm cookies. Stop by PamelasProducts.com to learn more about our company, products, find recipe ideas and our easy how-to videos.
---
Nestled within Oregon's lush Willamette Valley, So Delicious Dairy Free has been bringing joy to dairy-free lives for more than twenty-five years. Our philosophy of doing business is based on our firm commitment to treating everyone and everything—animals, the environment, each other, our partners, and our community—with unwavering respect.
That's why we offer an array of delicious dairy-free delights you can feel good about sipping, biting, pouring, scooping, licking, and chugging throughout your day. From our world-class allergen-testing program to the innovative work we do creating products made with only the highest quality ingredients, we're committed to doing the right things for people and the planet. Many of our products are made with organic ingredients, and are always 100% plant based and GMO-free with no artificial sweeteners, trans-fats, or hydrogenated oils. For more information about our products, visit: www.sodeliciousdairyfree.com
---
Hodgson Mill recognizes those with special dietary needs by providing an array of delicious Gluten Free products. Choose from All Natural Brown Rice Pastas to all occasion Baking Mixes and so much more. There's something for everyone and so good the whole family with love them! Our premium quality Gluten Free products begin with all natural, gluten free ingredients that are both additive and preservative free. We batch test using an ELISA Gluten Assay test to ensure that a quality product is delivered to you, our most valued customer. Look for Hodgson Mill Gluten Free products at your local stores or via our website at www.hodgsonmill.com. And if you can't find them at your local store be sure to request them. At Hodgson Mill, "We do something special for all our customers."
---
Zojirushi has been manufacturing innovative products for the home since 1918. Zojirushi uses its advanced technology to create products that meet their customers' needs, based on its corporate philosophy "Inspirations from everyday life." Zojirushi's extensive product line includes easy-to-use and convenient automatic rice cookers, the popular Home Bakery breadmakers, compact and attractive water boilers and much more. Zojirushi's rice cookers make it easy to cook plump and fluffy rice with just a touch of a button. Delicious rice not only complements other dishes, but is tasty enough to become the main dish. The Home Bakery Virtuoso® Breadmaker's special Gluten Free course bakes fresh gluten-free breads without working all day in the kitchen or compromising taste. For more information and to see some of our original gluten-free recipes, please visit www.zojirushi.com
---
Lucy's cookies and treats are gluten free, non-GMO, vegan and food allergy friendly.  Founded in 2007 the brand has its own certified, dedicated, gluten free bakery and tests ingredients beyond certification standards.  Food safety, taste and texture are top priorities for our family and yours. www.drlucys.com
---
Hidden Valley® Original Ranch® Dressing and Dips turn your everyday salad dressing recipes, dinners, and family favorites into something special. Featuring wholesome ingredients and the perfect blend of herbs and spices, Hidden Valley® ranch dressing mixes, dips and salad toppings are gluten-free and add a zesty flavor to raw veggies and salads. From The Original Ranch® salad dressing you love, to Old Fashioned Buttermilk, Cracked Peppercorn, Farmhouse Originals, Light varieties and everything in between, you'll find nothing but pure Ranch dressing flavor from the folks who invented it, Hidden Valley.
---

California Classics is a line of quality, innovative products, developed from the freshest ingredients and mixed methodically to offer you the freshest and richest flavors of each ingredient that is equal to or better than what you are used to. Ten of 11 items of California Classics Dressings are certified gluten-free! Our research and development team works tirelessly to identify the ideal mix of ingredients so you enjoy the richest of flavors in each and every bite. Our quality assurance lab evaluates each and every step of the production process to ensure not only the safety of the product but to ensure each ingredient is mixed in at the proper time in the proper amount to get the customer approved taste you are looking for. Our lab designed a 22 point inspection process evaluated by multiple technicians for every item that we produce; from the Brix and Acid content to the product labels and the box it ships in.
---
Hero Sponsor
From its founding in 1976, Rudi's has been passionate about baking better breads for families. At the heart of it all, we believe good health leads to happiness. The launch of Rudi's Gluten Free Bakery is a natural extension of our commitment to baking on the bright side by creating healthy and wholesome breads for the whole family. We hope to give families that suffer from celiac disease and gluten intolerances a healthy, brighter outlook by letting them truly enjoy bread again. Visit us at www.rudisglutenfreebakery.com to learn more about our products and to find a store near you.
---
In 1993 Authentic Foods was founded to provide consumers with a great-tasting-worry-free solution for all their gluten-free baking needs.  From the time our grains leave the farm to when they reach you, all of our products are closely monitored to ensure that there is no chance of contamination.  Many of our products are milled, blended and packaged in our 100% gluten-free facility. Today, we offer more than 30 products to meet the needs of all gluten-free bakers. Whether you are looking for the best quick and easy baking mix or individual flours to create a unique blend, let Authentic Foods help you make your meal special. You can visit our Website at www.authenticfoods.com for great tasting recipes.